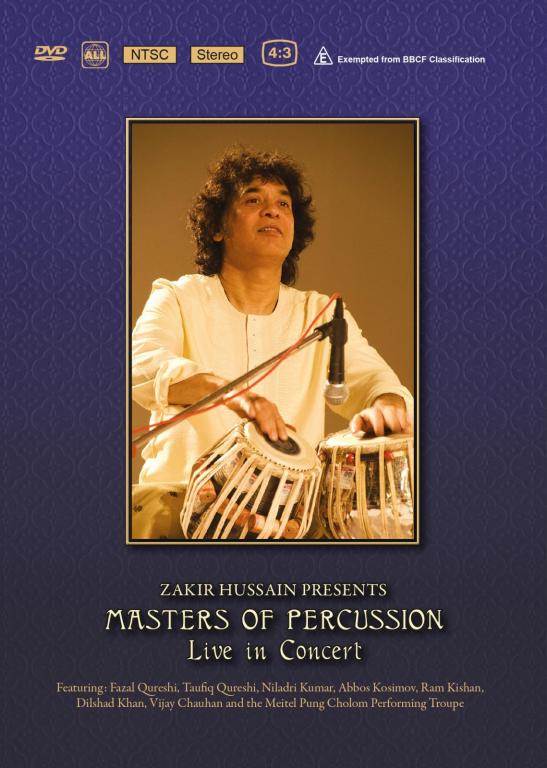 ---
About This Product
A musical feast of percussionists, the Masters of Percussion series of concerts is an outgrowth of Ustad Dr. Zakir Hussain's renowned tabla duet tours with his father, the legendary Ustad Alla Rakha Khan. Under the direction of Ustad Dr. Zakir Hussain, this invigorating event explores the traditional repertoire of North Indian drumming, encompassing both folk and classical styles and featuring the melodic, or raga, and rhythmic, or tala, music of India.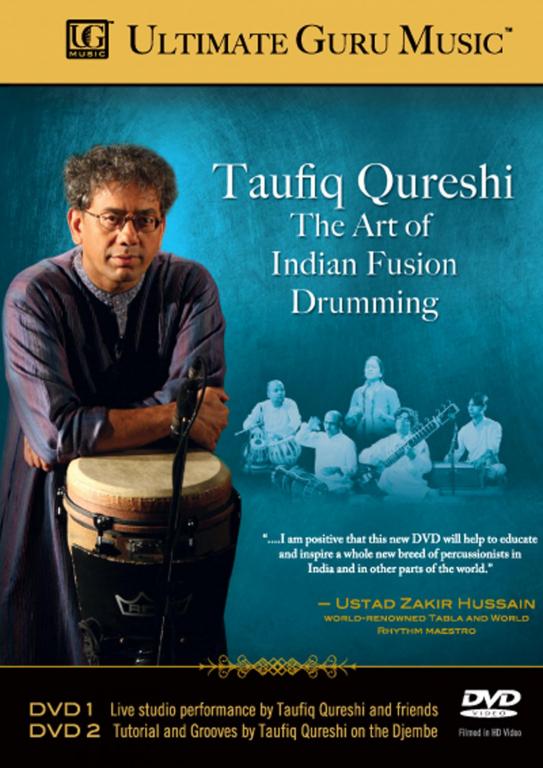 ---
About This Product
With his deep knowledge of the language and technique of traditional Indian percussion and a broad range of contemporary World music styles, Taufiq Qureshi has developed a unique rhythmic language that adapts tabla syllables for performance on the djembe and other drums.
In this 2-disc set, Taufiq demonstrates this language in electrifying live studio performances, and explains its nuances in an in-depth 4-part tutorial for beginner, intermediate, and advanced percussionists.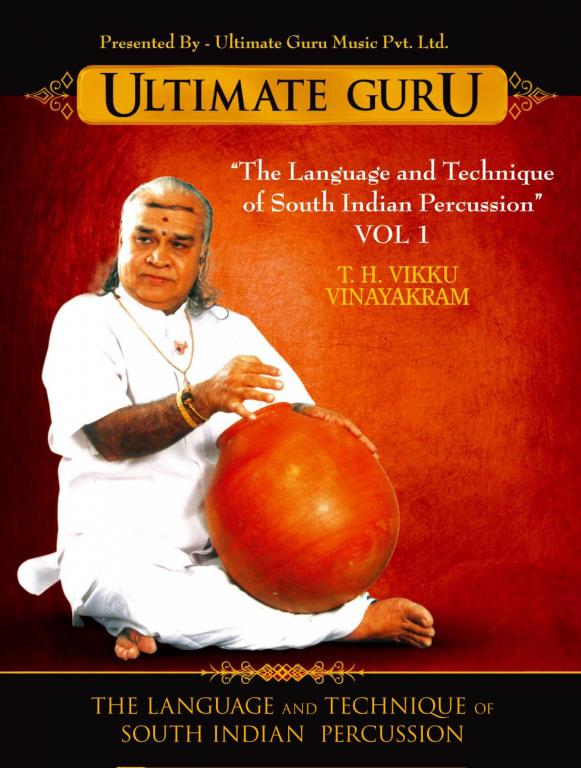 ---
About This Product
The percussion music of South India is unparalleled in its scientific study of rhythm, technical virtuosity and its unique rhythmic language called Konnokol.
Grammy award winner T.H. Vikku Vinayakram, one of the world's great percussionists and fusion music pioneers, initiates you into this extraordinary world of rhythm.
Integrating the ancient, time-tested Indian oral instruction tradition with DVD technology, Vikku Vinayakram, is featured in this rich and comprehensive step-by-step instructional video.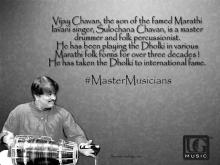 ---
Being the son of one of the most renowned Lavani exponents, Vijay Chavan was born with music in his blood. The beats of the Dholki reached his ears way before he was even born. His mother Sulochana Devi has been one of the foremost lavani singers in India. Vijay has been playing the Dholki for over 3 decades and over various folk compositions in Maharashtrain culture. Some include lavani, powada, bharud, gondhal and others.
---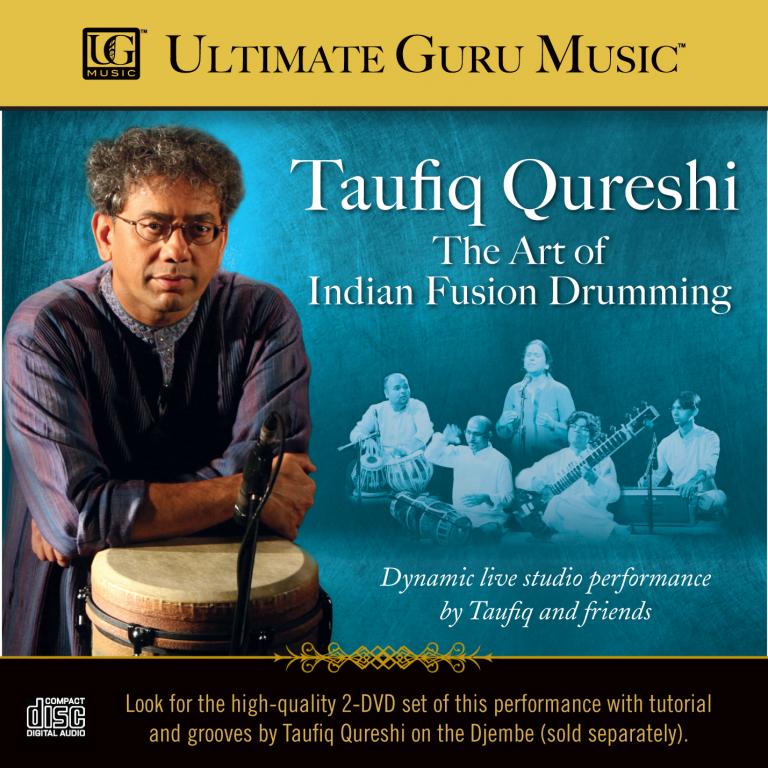 ---
About This Product
This CD captures the full power, energy and diversity of Taufiq's repertoire in an exciting live studio performance exclusively for Ultimate Guru Music.
Taufiq appears with such accomplished artistes as Chandana Bala on vocals, Sridhar Parthasarathy on mridangam, Ravindra Chary on sitar, Amit Dutt Chaubey on tabla, and Tanmay Deochake on harmonium.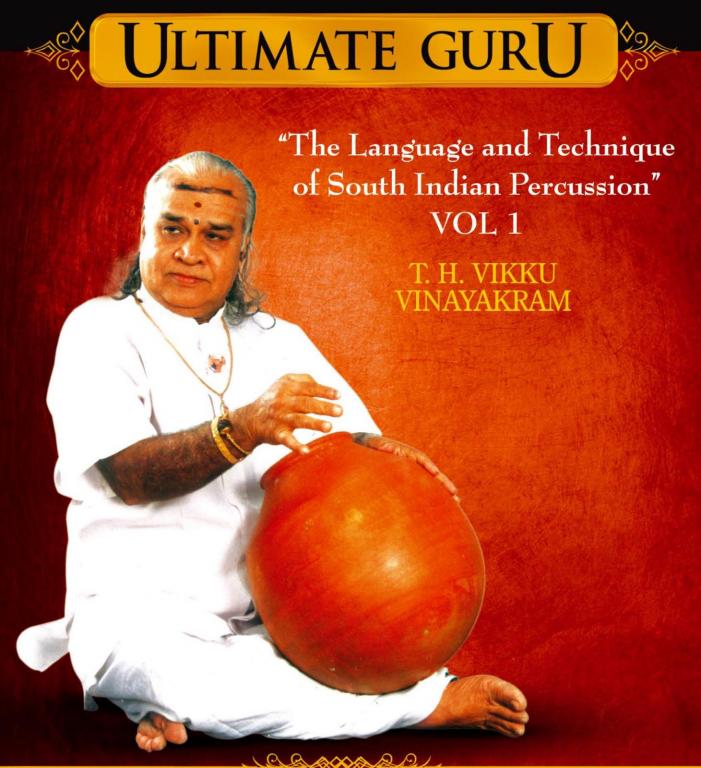 ---
About This Product
Spell-binding studio concert and grooves featuring the great maestro and his sons Selva Ganesh, Uma Shankar and Mahesh Vinayakram.
The journey begins with an invocation piece which invokes the blessing of the Guru. Other artists accompanying him are, A. Ganeshan, Venkata Subramaniam and Tanjore Srinivasan.
Track Listing: